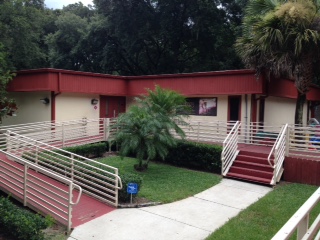 The Word of His Grace is nestled within eight acres of an incredibly beautiful oak-shaded campus, looking out over a lush natural wooded area. We are a multicultural, multigenerational ministry, and our aim is to be a ministry where all people can worship and fellowship together. When you come to join us for the first time, one of our greeters will be glad to help you and your family become comfortable and ensure that your first experience with us is a rewarding one. Not only will you be ministered to, but your children as well. We have a service for children and youth every Sunday and Wednesday night. Be our guest at any of our services.
Each service you will hear our faith expressed in the word of God that is preached, through the songs we sing, the prayers, and the praise and worship that we offer unto God. Each part of our service is grounded in the Bible; which we are committed to upholding. At the Word of His Grace, we progressively live out our mission to reveal Christ to the world and to bring healing to those who are hurting in the body of Christ.
No matter what your background is (or isn't), we hope you'll join us. We openly welcome everyone--that means you. Our services are every Sunday morning at 10:00 AM, with Life Groups at 8:30 AM., Church Service at 10:00 a.m., and Bible Study every Wednesday night at 7:30 PM..